The following flowers (botanical terms) and materials were used:
Betula pendula
Jasminum polyanthum
Ranunculus asiaticus
Thlaspi arvense
Viburnum opulus 'Roseum'
dry grass
quail's eggs
feathers
metal leaf
craft wire
hot glue, adhesive spray
OASIS® BLACK IDEAL Sphere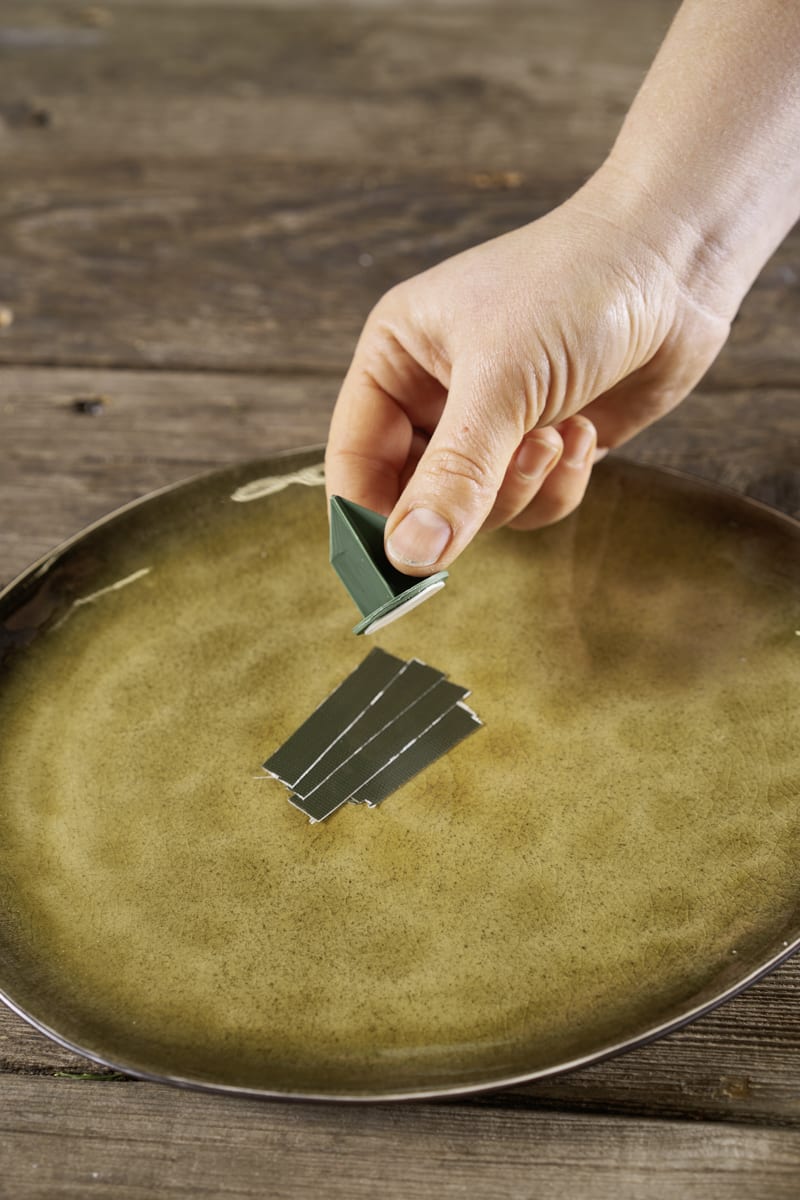 Step 1
With the help of anchor tape, attach a self-adhesive Pinholder to a plate.
It is easier to remove anchor tape later on (compared to glue mass).
Step 2
If necessary, cut the Fresh Floral Foam Sphere into shape. Cut it in such a way that it looks like an egg.
Afterwards, place the egg-shaped sphere on top of the Pinholder.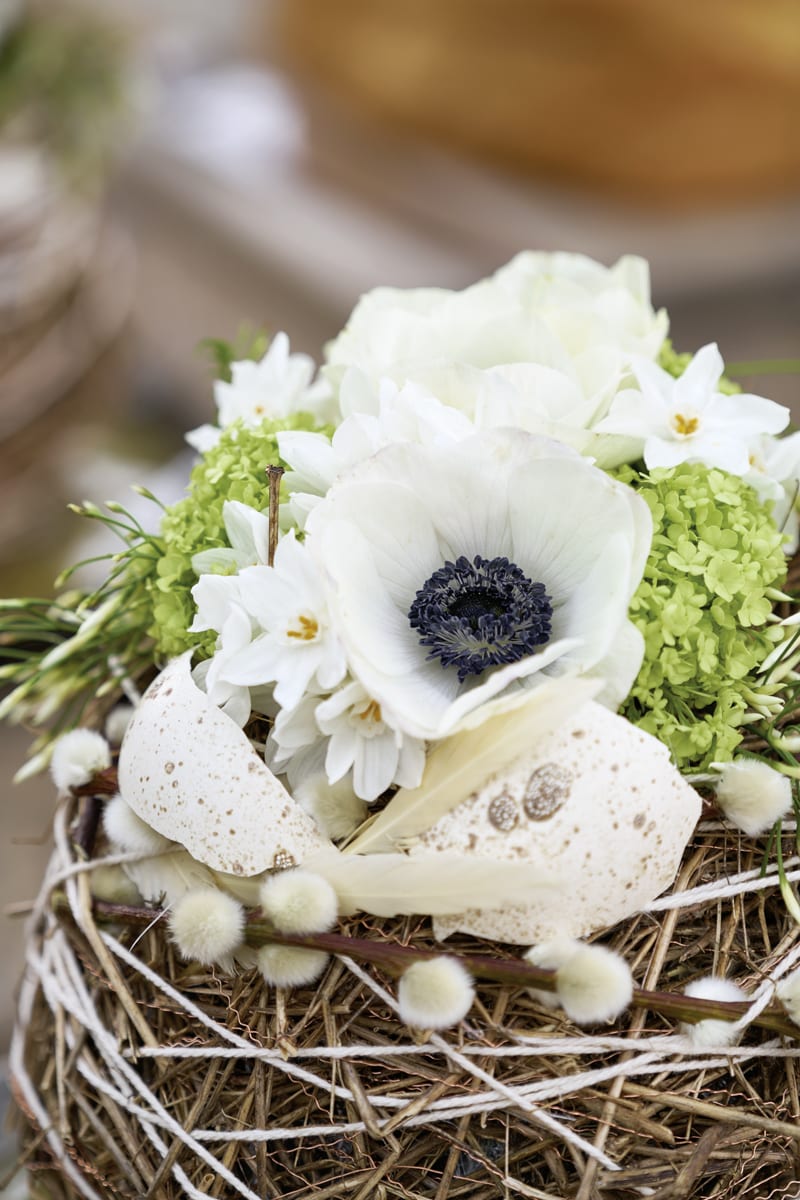 Step 3
Trim the Black Floral Foam Sphere and use a spoon to dig a hollow. Decorate the hollow with fresh floral materials. Stick in feathers and quail's eggs. Add metal leaf to some spots.
Products used for this creation
OASIS® IDEAL Sphere
perfect for flowers with short or broken stems
Pini KL
Pini KL makes it easy to attach Floral Foam to smooth surfaces.