The following flowers (botanical terms) and materials were used:
Anemone coronaria
Jasminum polyanthum
Muscari armeniacum
Narcissus tazetta 'Paperwhite'
Ranunculus asiaticus
Thlaspi arvense
Tweedia caerulea
apple branches
feather
wool threads
straw ring
ivy needles
anchor tape
OASIS® BLACK BIOLIT® Ring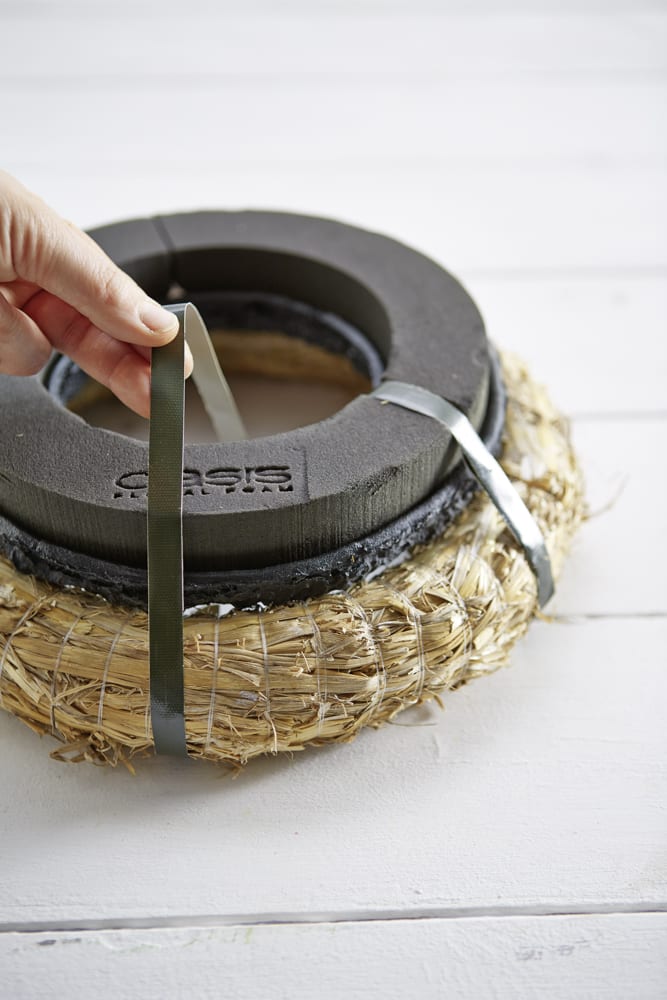 Step 1
Water your Floral Foam Wreath and fixate it on top of a suitable straw ring by using anchor tape.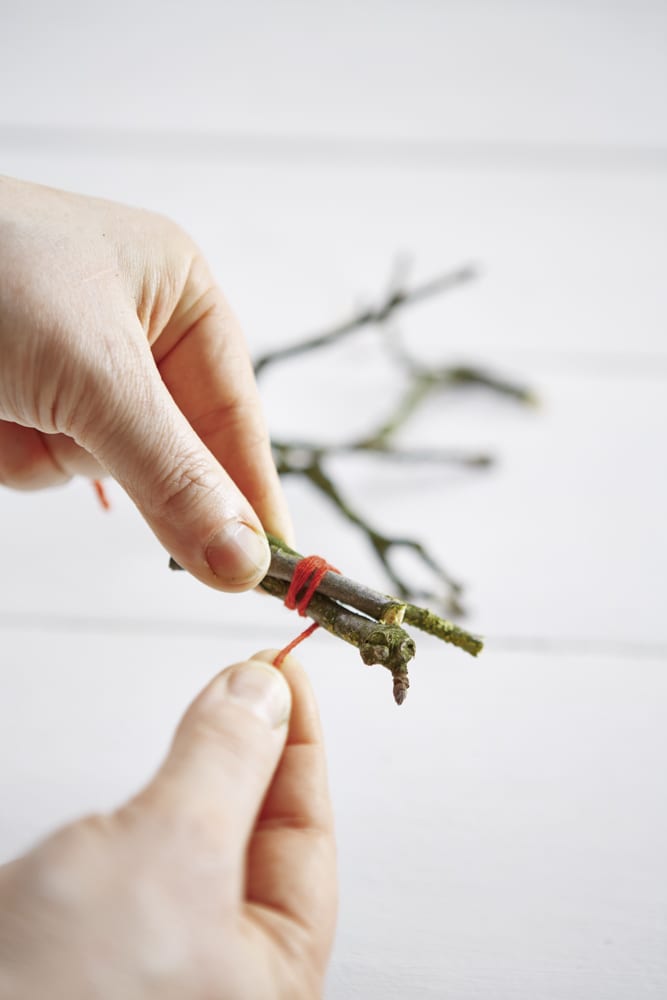 Step 2
With the help of wool threads, bundle up apple branch pieces.
Step 3
Use ivy needles for attaching those bundles to the top of the straw ring. Afterwards, decorate the Floral Foam wreath with flowers and plants.
Products used for this creation
OASIS® BLACK BIOLIT® Ring
Black Foam does not have to be covered completely as its black color slightly shines through and creates depth. Foam can therefore be used as a design element.