The following flowers (botanical terms) and materials were used:
Astilbe x arendsii
Chasmanthium latifolium
Clematis Cultivar
Echeveria Cultivar
Eryngium Cultivar
Olea europaea
Phalaris canariensis
Thlaspi arvense
Cord
Snail shells
Stone
Toothpicks
Winding wire
OASIS® BLACK Junior Complet
Step 1
Cut three pieces of cord to the desired length, knot them together at the end, leaving the ends about 10 cm long behind the knot and glue the knots with hot glue to the bottom of the Floral Foam Bowl.
Step 2
Apply double-sided adhesive tape to the sides of the bowl, then guide the three long cords evenly distributed upwards and position them on the bowl with another piece of cord by wrapping the adhesive tape around the sides.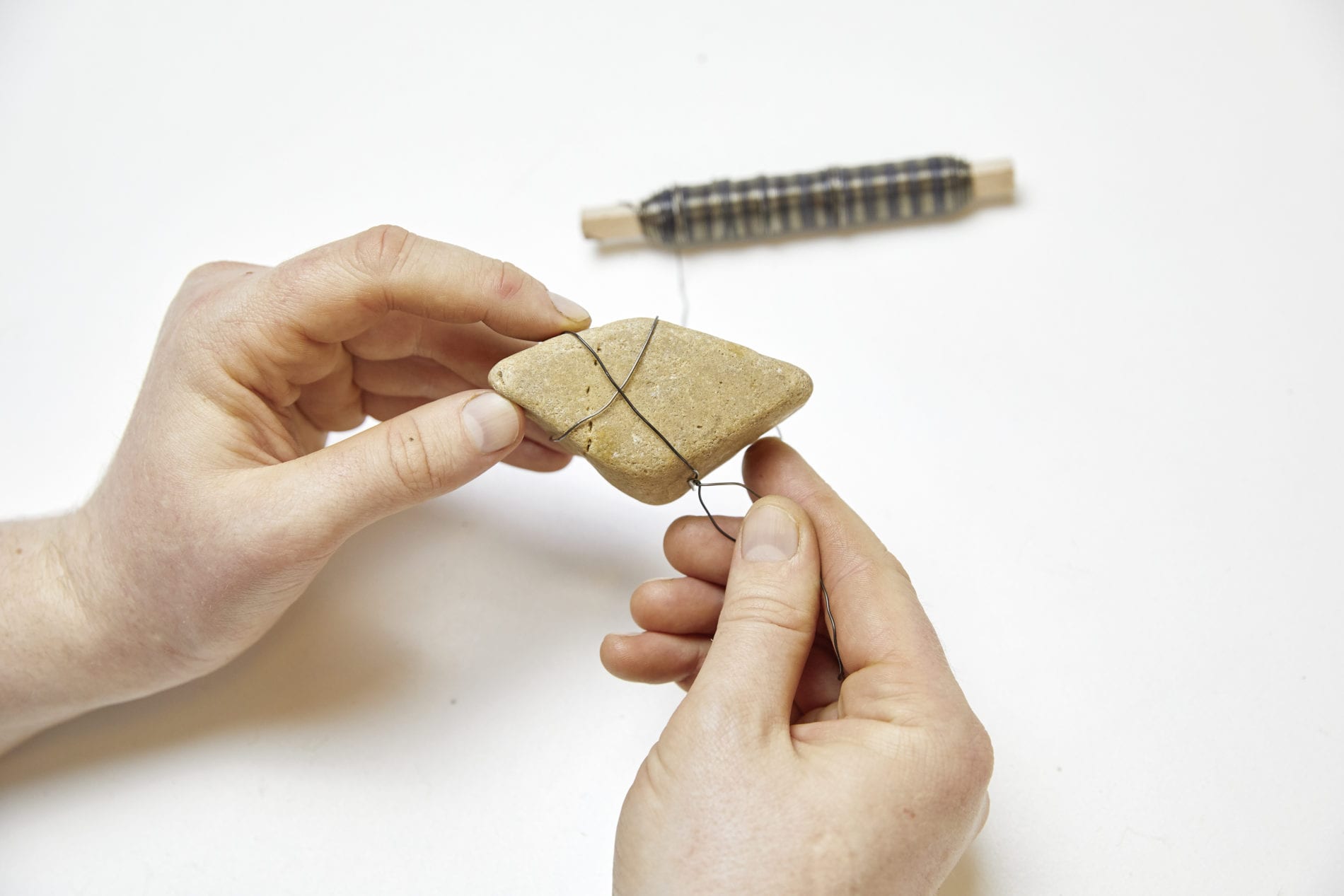 Step 3
Secure the stone with winding wire and knot it to the thread ends at the bottom. Hang up the bowl, water the Floral Foam and decorate it with the florals.
Products used for this creation
OASIS® BLACK Junior Complet
Small but powerful! The colour black is as trendy as ever.
Double Fix Clear
This double-sided self-adhesive tape enables fast and almost invisible application of different materials to various surfaces.