The following flowers (botanical terms) and materials were used:
Dahlia Cultivar
Dianthus caryophyllus
Eustoma grandiflorum
Gypsophila paniculata
Hydrangea macrophylla
Lathyrus odoratus
Limonium latifolium
felt ribbon
wool string
pins
decorative wire
OASIS® Butterfly
Step 1
Cover the outside of the butterfly as well as its central body with felt strips.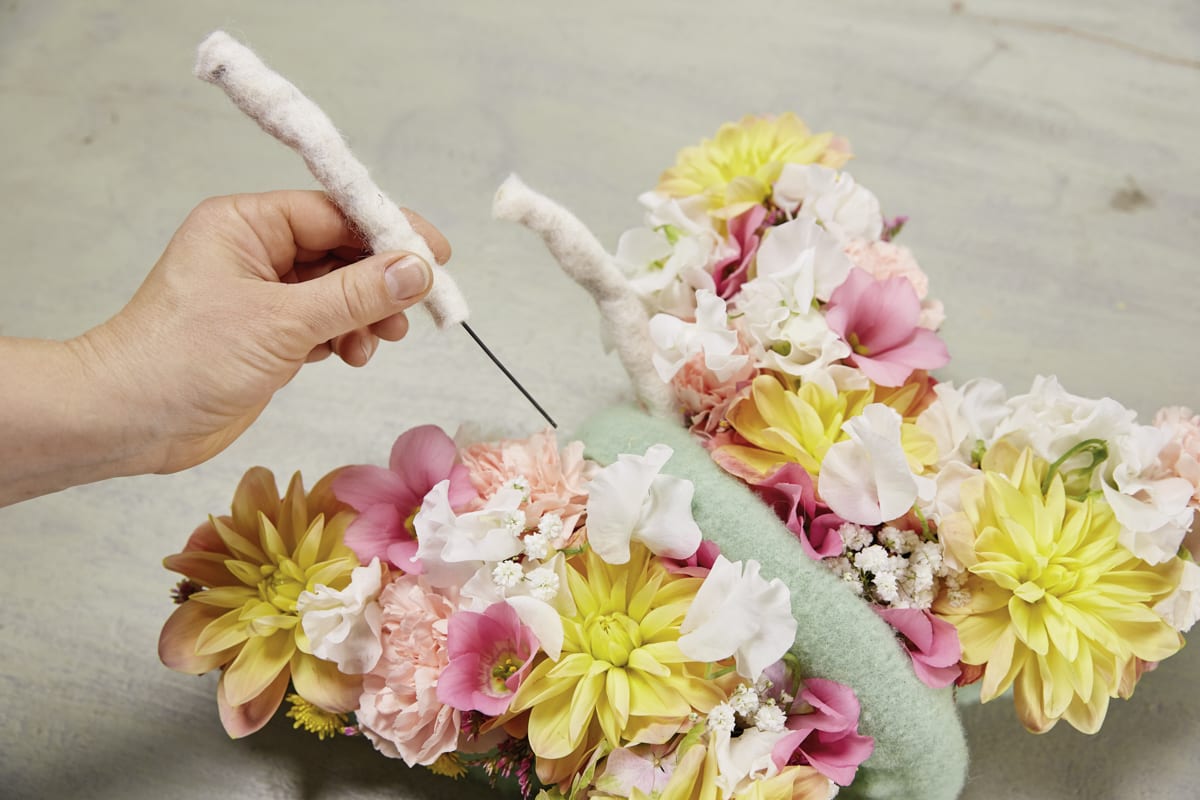 Step 2
Decorate the butterfly's wings with flowers. Moreover, incorporate feelers, which are made of decorative wire covered in felt.
Products used in this creation
OASIS® Butterfly
Foam base with a fancy look for special funeral decoration