The following flowers (botanical terms) and materials were used:
Dianthus caryophyllus
Hydrangea macrophylla
Leucadendron muirii
Leucophyta brownii
Pinus peuce
Thuja occidentalis
Lichen branches
Moss
Florist wire
Greening pins
OASIS® BIOLIT® Cross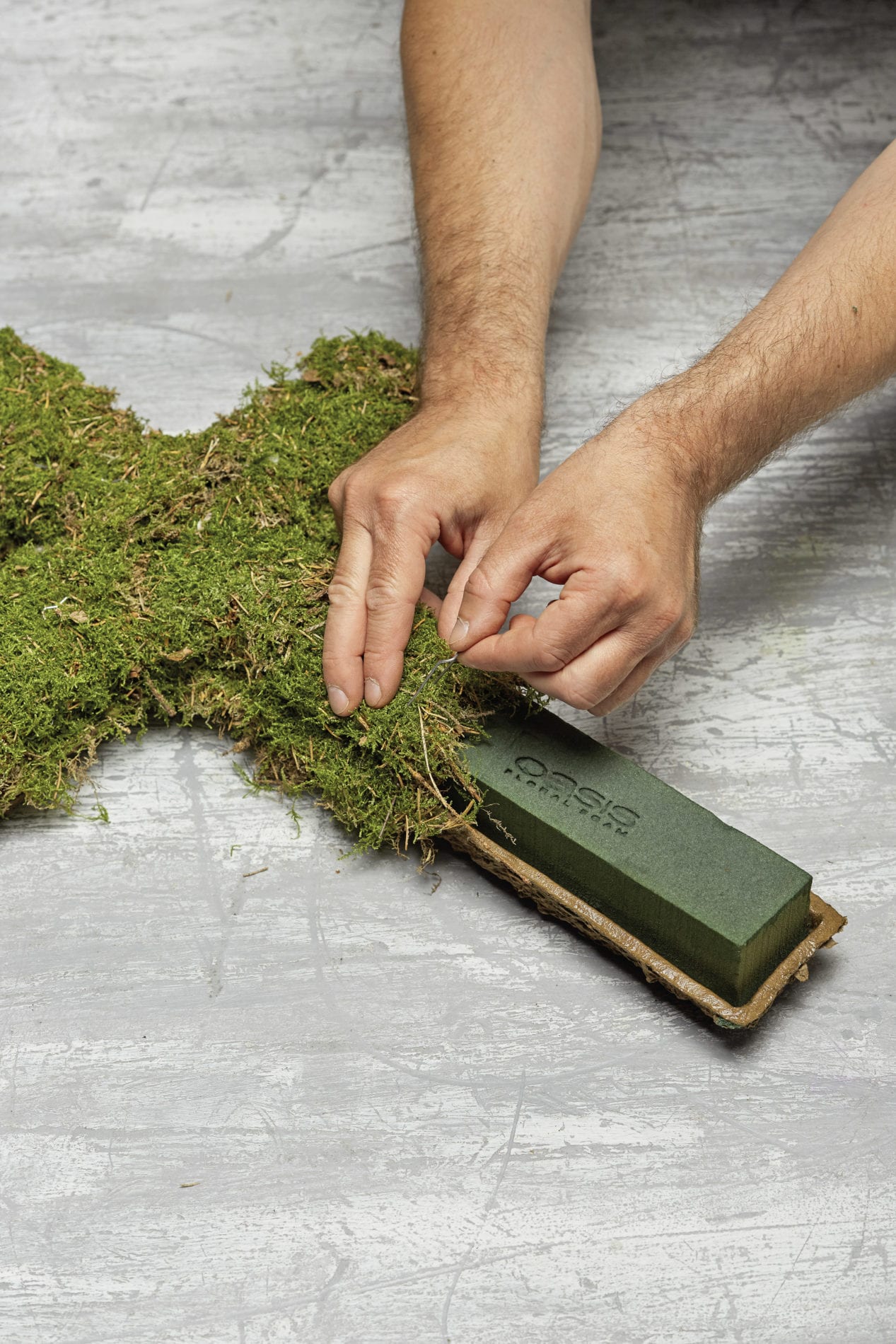 Step 1
Cover the OASIS® BIOLIT® Cross with moss using greening pins.
Step 2
Wrap the pine cones with wire and insert them. Then add the fresh materials and lastly add a lichen branch.
Products used for this creation