The following flowers (botanical terms) and materials were used:
ribbon
drawstring
blackboard fabric
wooden box
corrugated cardboard
screws
OASIS® Table Design Neo
Avena fatua
Dahlia Cultivar
Hosta Cultivar
Leontopodium Cultivar
Rosa Cultivar
Zinnia elegans
(small) tree branches
Step 1
Screw tree branches onto the wooden box to set up handles.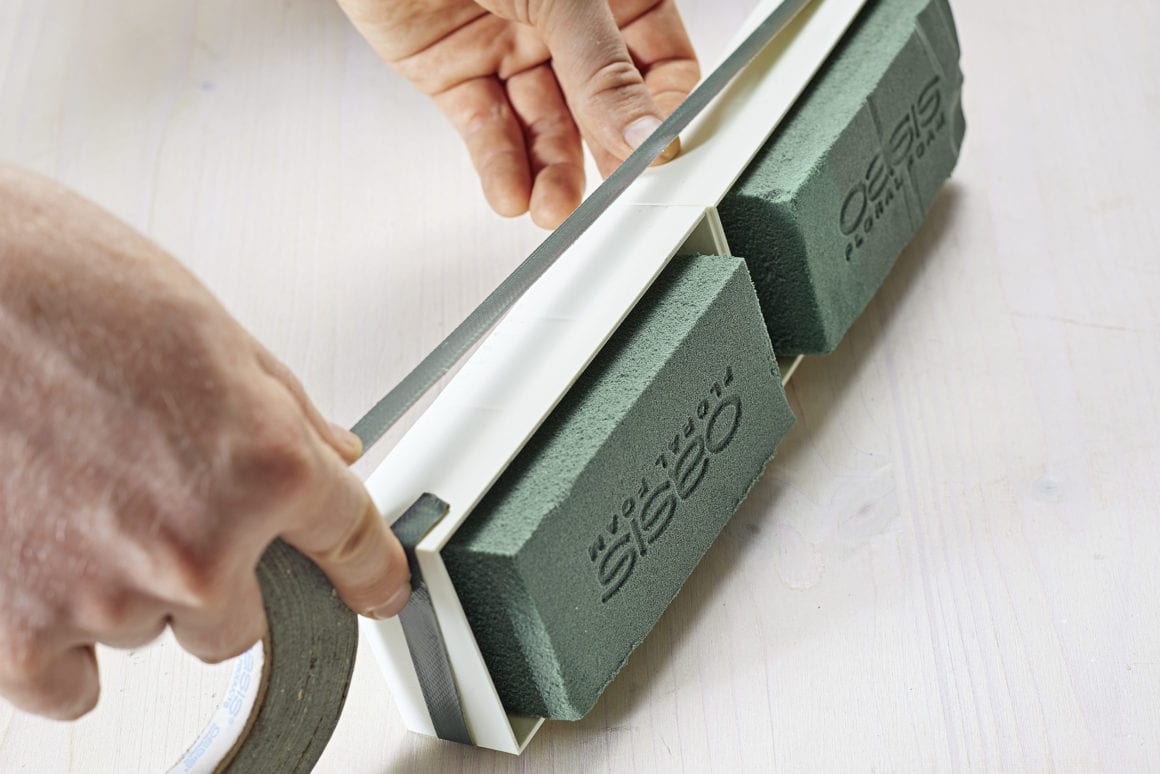 Step 2
Take four plastic bowls filled with Floral Foam. With the help of Anchor Tape, glue together two bowls at a time (so the four bowls turn into two Floral Foam bases).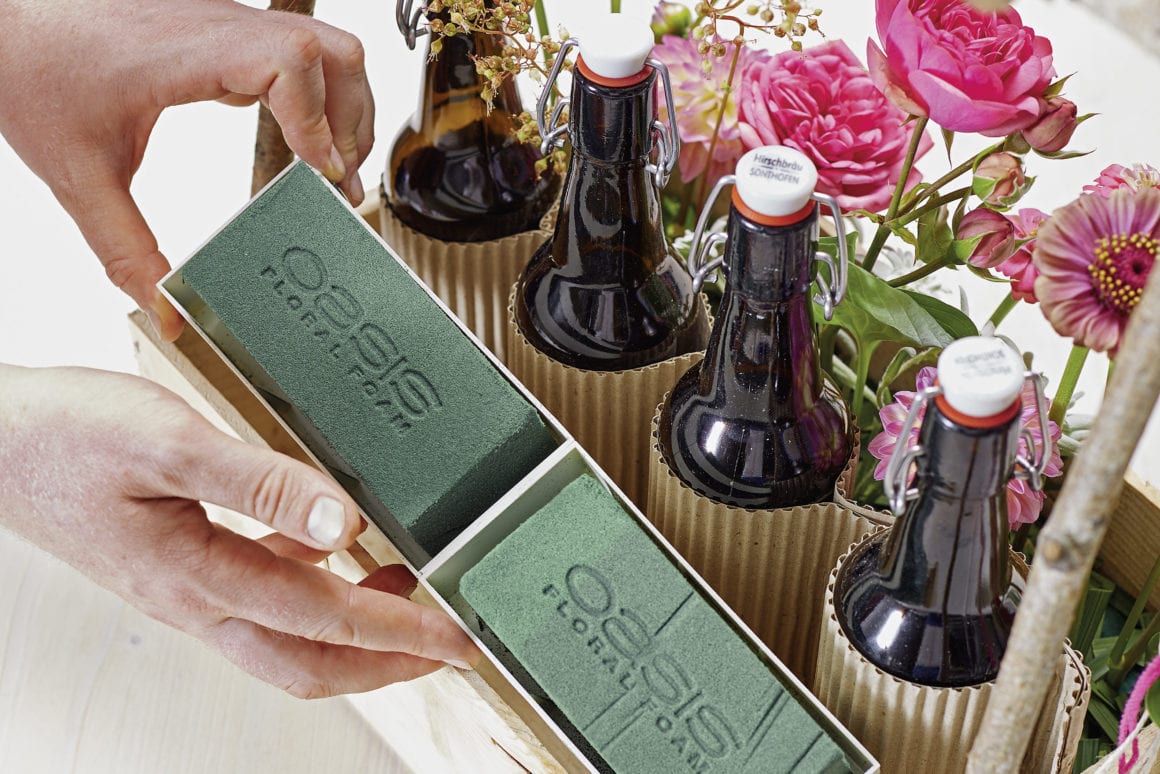 Step 3
Wrap corrugated cardboard around the beer bottles and place them in a line when putting them in the wooden box. Next, you have to put the two Floral Foam bases into the wooden box.
Place one Floral Foam base in front of the beer bottles and the other one next to the bottles.
Step 4
Pick up the blackboard fabric and cut out a rectangle. After labeling it, glue it onto the box. Alternatively, you can cut out small pennants, label them and glue them onto a ribbon, which you can tie around the box's handle.
Products used for this creation
OASIS® Table Design Neo, creme
Plastic bowl is equipped with a pouring lip and a sufficiently sized water reservoir.