The following flowers (botanical terms) and materials were used:
Dianthus caryophyllus
Eucalyptus lehmannii (dyed)
Larix decidua
Papaver orientale
Pinus parviflora
Pinus strobus
dry grasses
Eucalyptus fruit branches (dyed)
wooden fence
mulberry tree bark (dyed)
decorative wire
ivy needles
hot glue
OASIS® EYCHENNE® ALL BLACK Cylinder
Step 1
Water the OASIS® EYCHENNE® ALL BLACK CYLINDER. Next, glue fibers of the mulberry tree bark onto the edge of the plastic bowl. (Use hot glue!)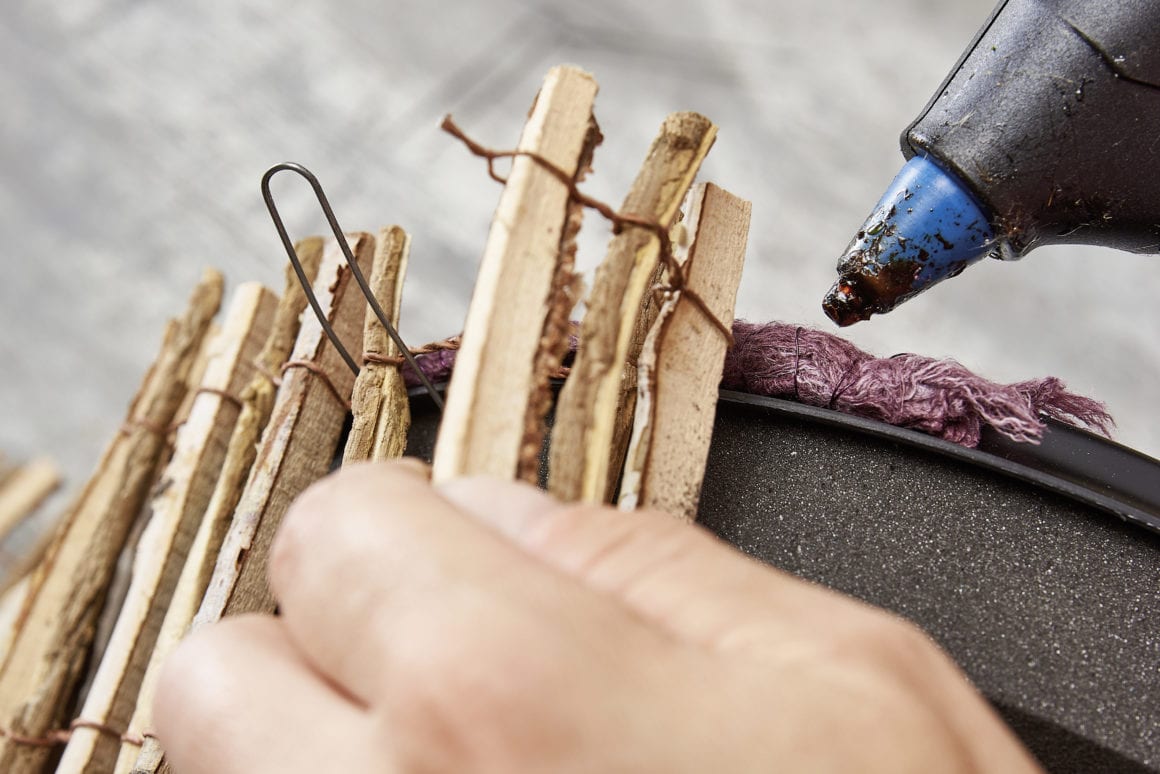 Step 2
With the help of hot glue and ivy needles, fixate the wooden fence around the bowl. After that, put in the fresh and dry floral materials.
Products used for this creation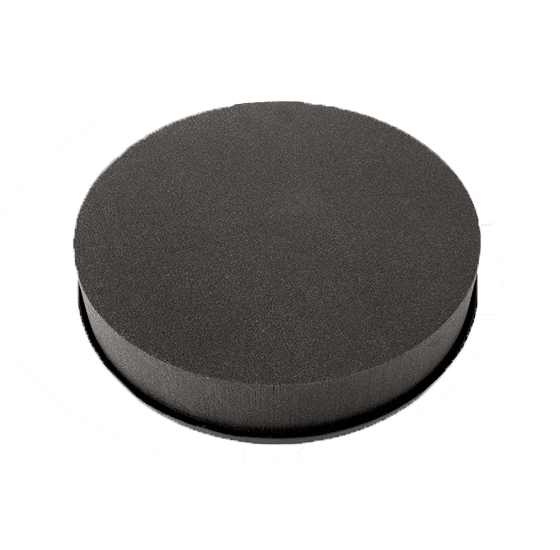 OASIS® EYCHENNE® ALL BLACK Cylinder
Made of polyurethane foam, which is particularly firm. The foam is combined with a high-end plastic bowl.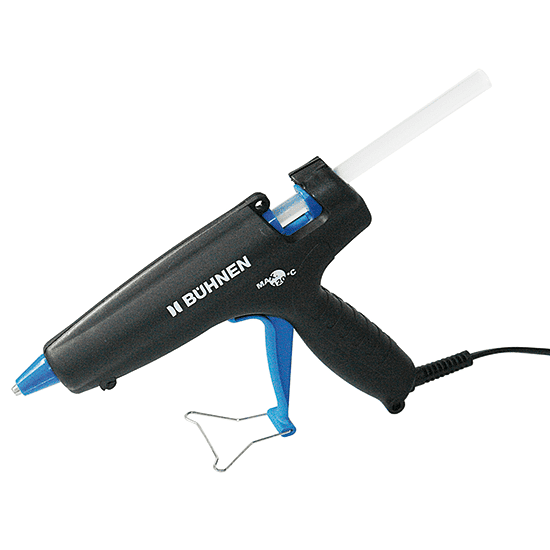 HOT GLUE GUN BY BÜHNEN
Gun with universal stand, which is equipped with many detachment options. It has got a solid nozzle with a diameter of 2,5 mm.