The following flowers (botanical terms) and materials were used:
Amaranthus caudatus
Asclepias incarnata
Ceropegia woodii
Dahlia Cultivar
Quercus robur
Rosa Cultivar
Serruria florida
Stachys byzantina
Cord
Gift Tag
Polystyrene Heart
OASIS® Foliage Glue
OASIS® Double-Fix Clear (double-sided transparent adhesive tape)
OASIS® Table Design Neo
Step 1
Cut a square opening in the middle of the Polystyrene Heart for the plastic bowl with the watered Floral Foam and insert both there.
Step 2
Cover the heart with double-sided adhesive tape and stick on leaves.
Step 3
Apply another layer of leaves with floral glue and decorate the Floral Foam surface with florals.
Products used for this creation
Polystyrene Heart
Ideal for permanent decorations.
OASIS® Table Design Neo
Ideal for small table and room decorations and as a basis for gift floristry.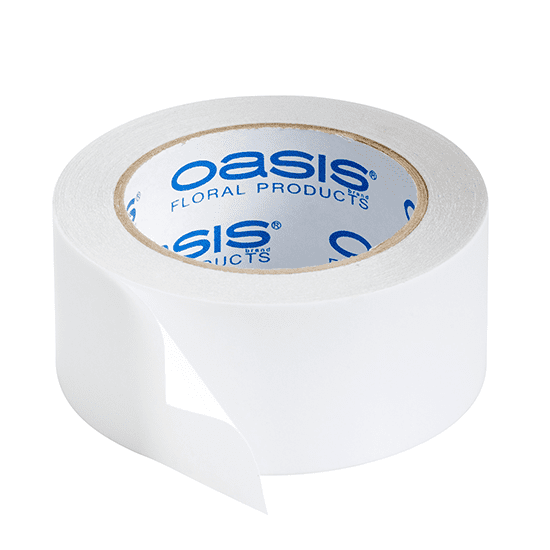 OASIS® Double-Fix Clear
Double-sided adhesive tape