The following flowers (botanical terms) and materials were used:
Anigozanthos flavidus
Monstera deliciosa
Sambucus nigra
Sanguisorba officinalis
Serruria florida
Zantedeschia Cultivar
Bowl
Florist wire
Glass tubes
OASIS® BLACK IDEAL Cylinder Stick (OASIS® Designer's Collection)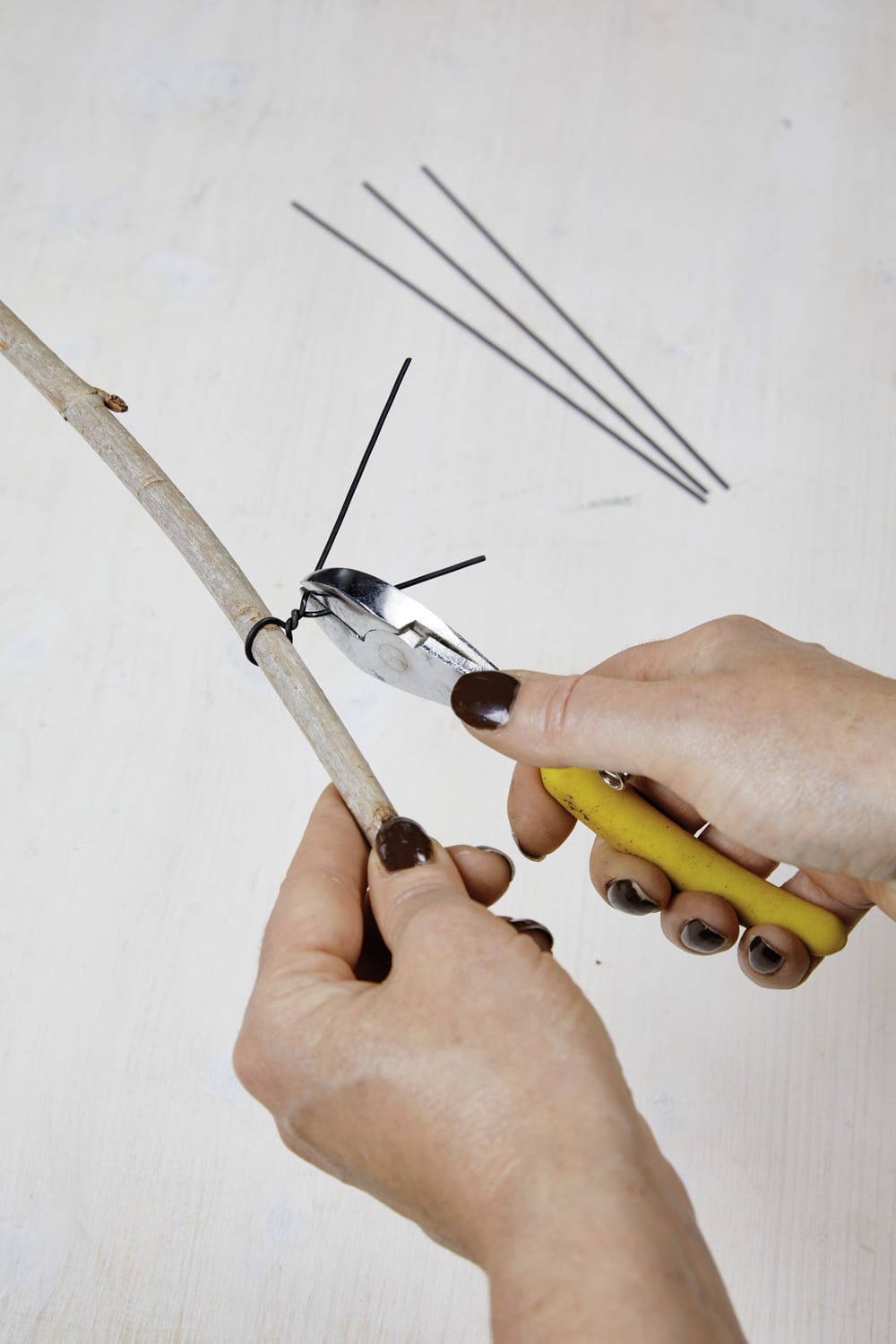 Step 1
Wire each elderberry branch in two places.
Step 2
Cut the watered Cylinder Sticks into three pieces and attach three elderberry branches to each side using the wire ends, so that they are raised by about 3 cm.
Step 3
Add glass tubes and fill them with water and the florals.
Products used for this creation
OASIS® BLACK IDEAL Cylinder/-Sticks
The black foam can be used universally and is suitable for almost all flowers.