The following flowers (botanical terms) and materials were used:
Eucalyptus nicholii
Freesia Cultivar
Gerbera jamesonii
Magnolia × soulangeana
Ranunculus asiaticus
Glass vessel
Packing paper
OASIS® BLACK IDEAL Maxlife Fresh Floral Foam Brick
Double Fix Clear (double-sided transparent adhesive tape)
Step 1
Water the black Floral Foam. Place the Floral Foam in the vessel and decorate it with flowers.
Step 2
Cut packing paper to the desired size, carve in letters with a cutter (draw them in beforehand with a pencil or transfer them using a template).
Step 3
Fold letter in half and attach to edge of vessel with double-sided tape.
Products used for this creation
OASIS® BLACK IDEAL Maxlife Brick
The foam does not have to be completely covered, the translucent black base adds depth and becomes a design element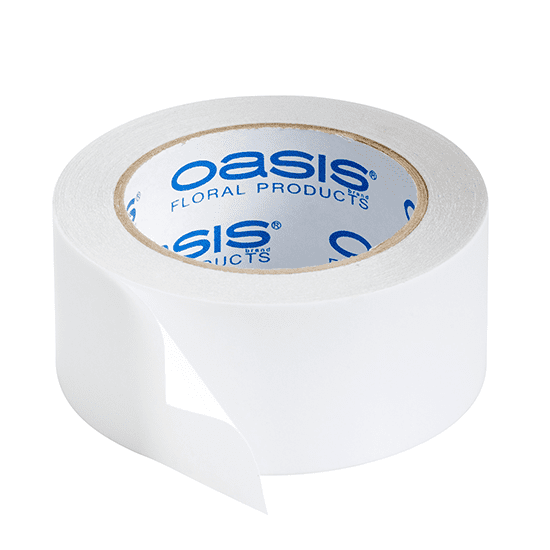 Double-Fix Clear
doppelseitiges Klebeband