The following flowers (botanical terms) and materials were used:
Carthamus tinctorius
Dahlia Cultivar
Echinacea purpurea
Hydrangea macrophylla
Physalis alkekengi
Sandersonia aurantiaca
Viburnum opulus
cap green (South African greenery)
straw
cord
myrtle wire
floral wire (both wires from BUCO)
hot glue
OASIS® BLACK BIOLIT® Heart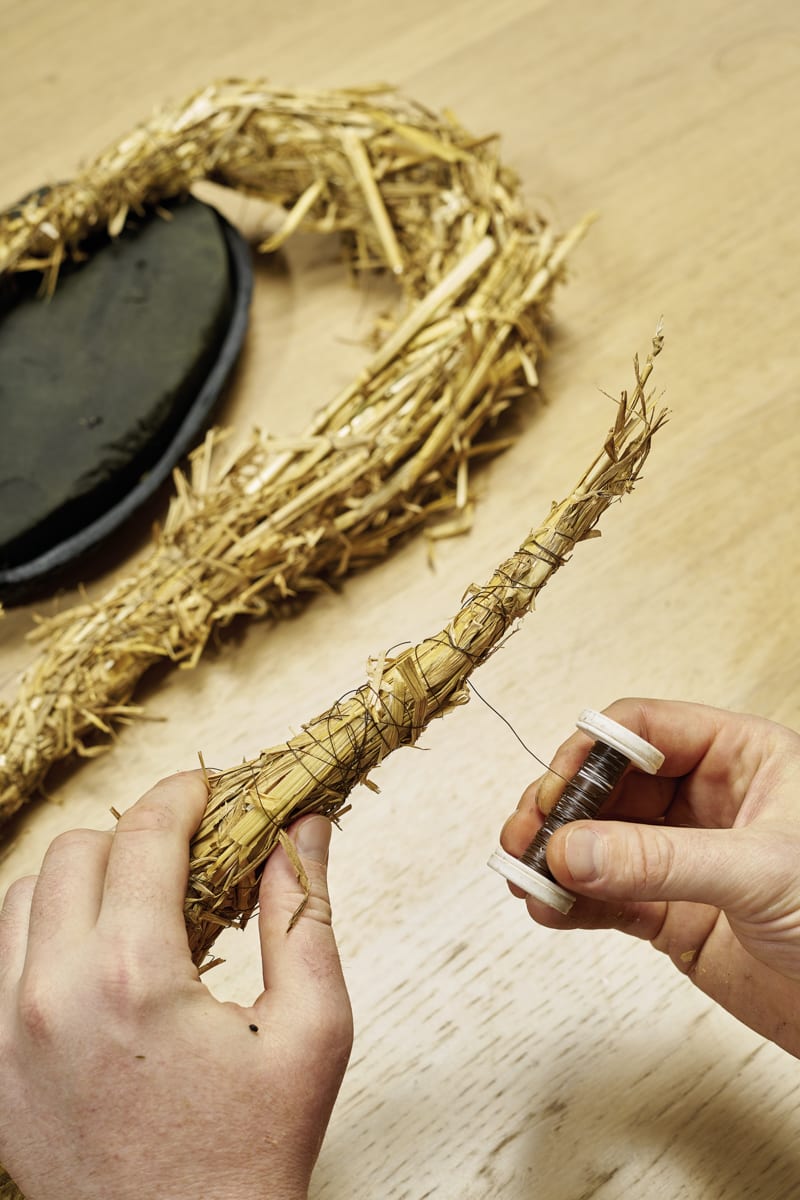 Step 1
Use straw to wrap an open heart shape matching the size of the Floral Foam base.
Step 2
Place this heart shape on the Floral Foam base and fix it with floral wire.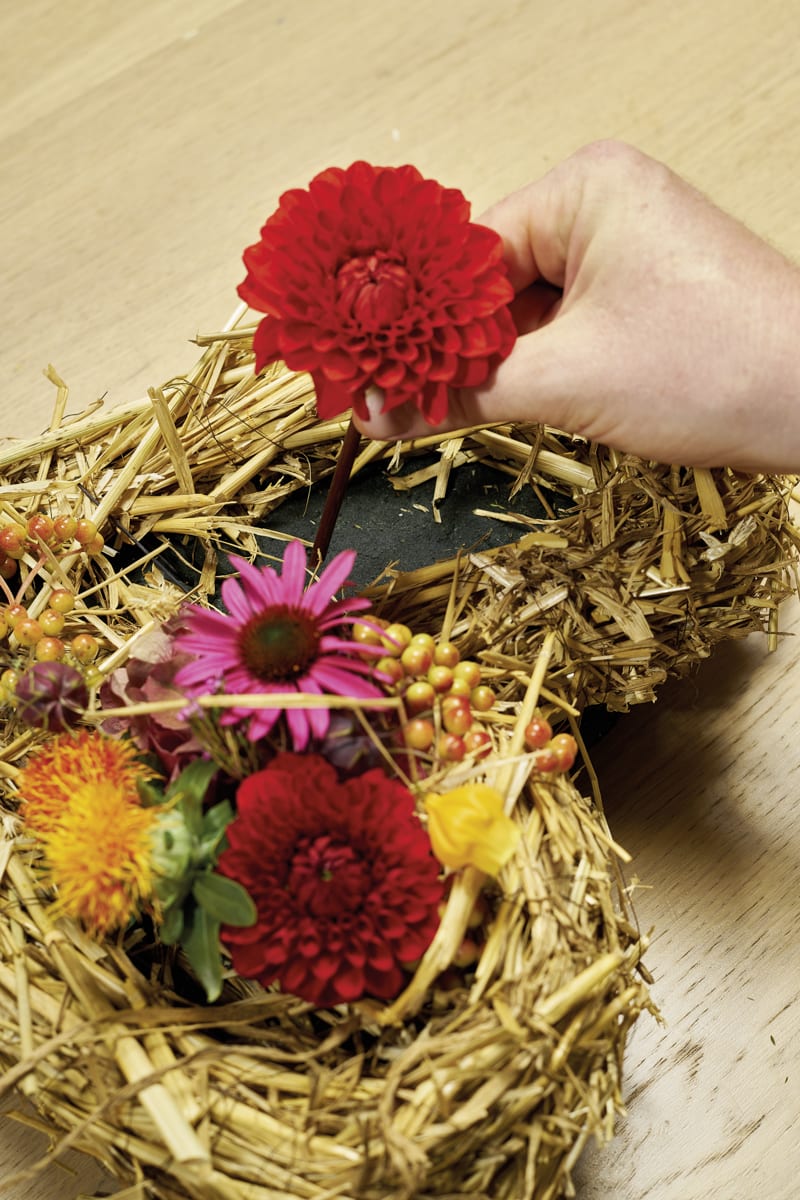 Step 3
Insert the fresh flowers and plants into the open areas of the straw heart.
Products used for this creation
OASIS® BLACK BIOLIT® Heart
The foam does not have to be completely covered, as the black base adds depth by slightly shining through. Black foam can therefore be incorporated as a design element.