The following flowers (botanical terms) and materials were used:
Amaranthus caudatus
Astrantia major
Callistephus chinensis
Heuchera Cultivar
Hydrangea macrophylla
Rosa Cultivar
Scabiosa stellata
elder branches
oak leaves
grasses
ribbon
double-sided adhesive tape
floral glue
OASIS® Table Design Neo
Step 1
Wrap double-sided adhesive tape around the plastic bowl.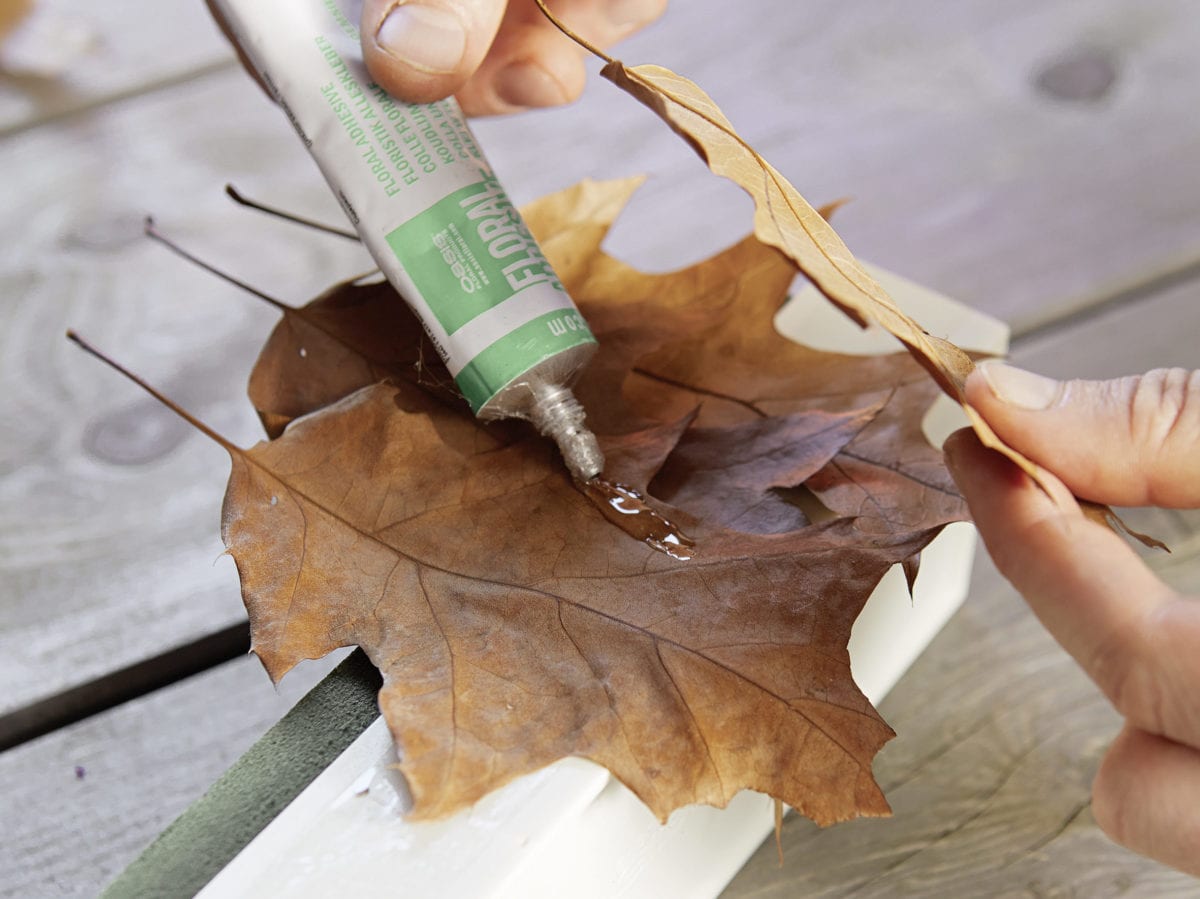 Step 2
Glue oak leaves onto the tape. With the help of floral glue, add another layer of oak leaves on top. Wrap a ribbon around the layer of leaves and decorate foam with flowers.
Products used for this creation
OASIS® Table Design Neo
perfect for small table and room decoration and as base for floral gifts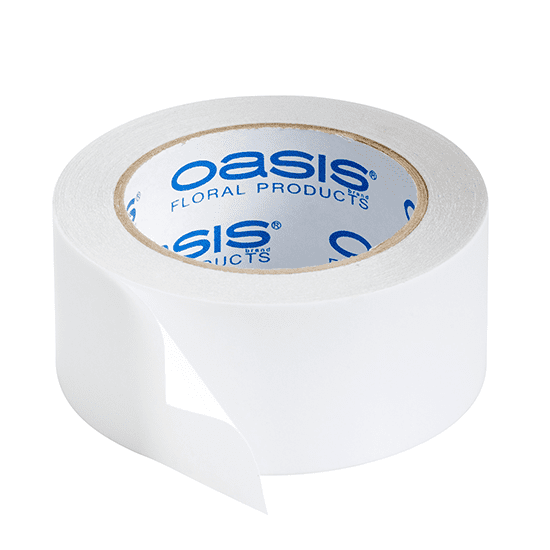 OASIS® Double Fix Clear
double-sided self-bonding adhesive tape, transparent, makes it possible to attach materials to many different kinds of surfaces
OASIS® Floral Adhesive
Sticks onto glass, ceramic, wood, ribbon etc. Does not damage leaf structures.