The following flowers (botanical terms) and materials were used:
Cyrtomium fortunei
Echeveria 'Blue Prince'
Gleichenia microphylla
Lepismium bolivianum
Phalaenopsis Cultivar
Rhipsalis neves-armondii
tree pit
branches
mulberry bark (Lino)
drawstring (Goldina – Da Vinci artfleur®)
plant support sticks
hot glue
OASIS® EYCHENNE® ALL BLACK Cylinder
Step 1
Drill holes into the tree pit so it can be suspended with a drawstring later.
Step 2
Glue the bowl (including previously watered foam) onto the tree pit and decorate it. The Black Foam does not have to be covered completely. Our tip: Cut out holes for the pot plants – the roots will find their way trough the foam and provide the plant with water.
Products used for this creation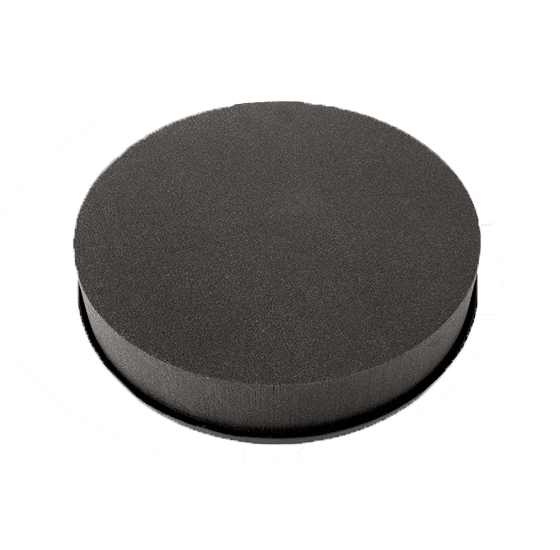 OASIS® EYCHENNE® ALL BLACK Cylinder
Made of polyurethane foam, which is particularly firm. The foam is combined with a high-end plastic bowl.