The following flowers (botanical terms) and materials were used:
Allium giganteum
Lagurus ovatus
Lunaria annua
Dried fruits
Wood slice
Vase
Screws
Washers
Masking tape
Polystyrene (half) Sphere
Hot glue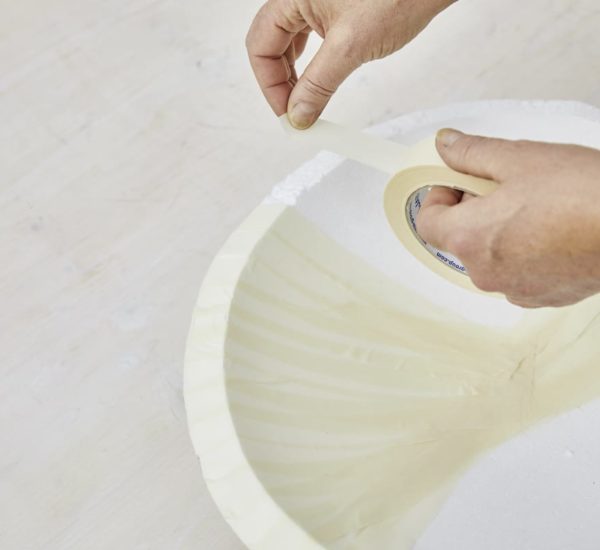 Step 1
Cover the top edge of the polystyrene bowl with masking tape.
Step 2
Screw the bowl onto the wood slice.
Step 3
Now glue the Lunaria and Lagurus in a flat pattern using the hot glue. Insert the glass jar and add the dried fruits and allium.
Products used for this creation