The following flowers (botanical terms) and materials were used:
Malus floribunda
Pinus mugo
rosehips
spruce cones
pine cones
walnuts
birch bark pieces
glass stars
ribbon
candles
Florist's wire
straw ring
toothpicks
hot glue
self-adhesive Pinholder: Pini KL
OASIS® BLACK NAYLOR BASE® Ring
Step 1
With the help of hot glue, fixate the watered Fresh Floral Foam Ring (along with its base)
on top of the straw wreath.
Step 2
Glue bent pieces of birch bark onto the outside of the wreath
until it is covered completely.
Step 3
Decorate the top and incorporate candles using self-adhesive Pinholders.
Products used for this creation
OASIS® BLACK NAYLOR BASE® Ring
the ideal base for unique, modern and classic Advent wreaths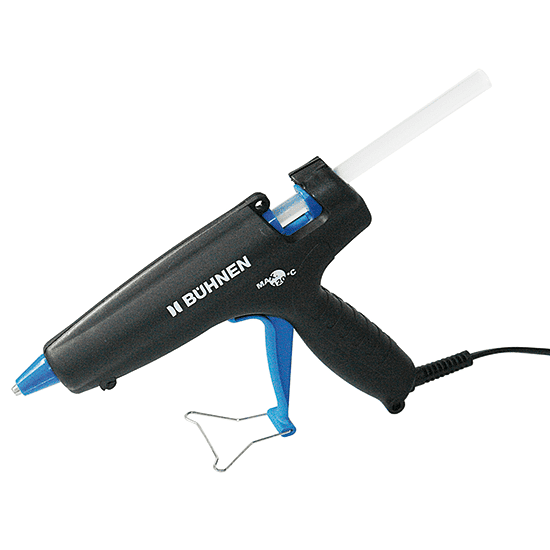 HOT GLUE GUN BY BÜHNEN
gun with universal stand, which is equipped with many detachment options. It has got a solid nozzle with a diameter of 2,5mm.
Pini KL, self-adhesive Pinholder
convenient for the fixation of candles