The following flowers (botanical terms) and materials were used:
Brunia laevis
Chrysanthemum x grandiflorum
Eucalyptus polyanthemos
Symphoricarpos albus
dry Allium Umbel
wool felt
wool cord
snow spray
OASIS® Double-Fix Clear, double-sided adhesive tape
OASIS® Table Design Viva
Step 1
Take a plastic container and fill it with previously watered Floral Foam. With the help of double-sided tape, completely cover the container with wool felt. Next, push a dry Allium Umbel into the foam.
Step 2
Embellish the dried plant with snow spray.
Step 3
After that, decorate foam with fresh plants.
Products used for this creation
OASIS® Table Design Viva
perfect for small table and room decoration and as base for floral gifts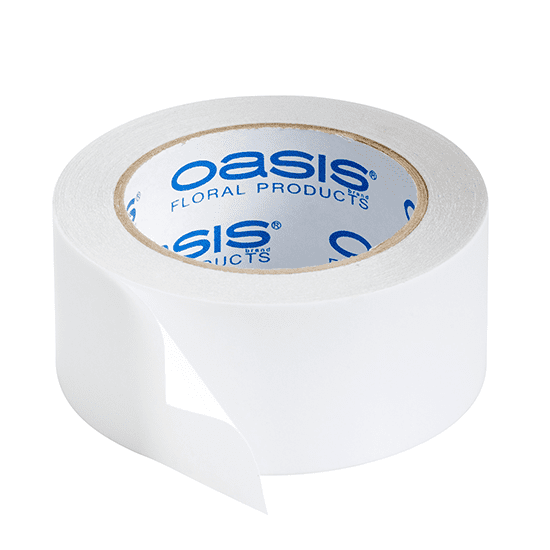 OASIS® Double-Fix Clear
double-sided adhesive tape, allows fast and almost invisible attachment of materials to various surfaces