The following flowers (botanical terms) and materials were used:
Cortaderia selloana
 Cymbidium Cultivar
Eucalyptus polyanthemos
Ozothamnus diosmifolius
Scabiosa caucasica
Scabiosa stellata
Velvet ribbon (Mabella)
Pins
Wooden/bamboo plant support sticks
Bridal Bouquet Floral Foam base
OASIS® ELEGANT® Bridal Bouquet Holder
OASIS® SEC SOLO Ring
Step 1
Glue two Floral Foam rings on top of each other using hot glue.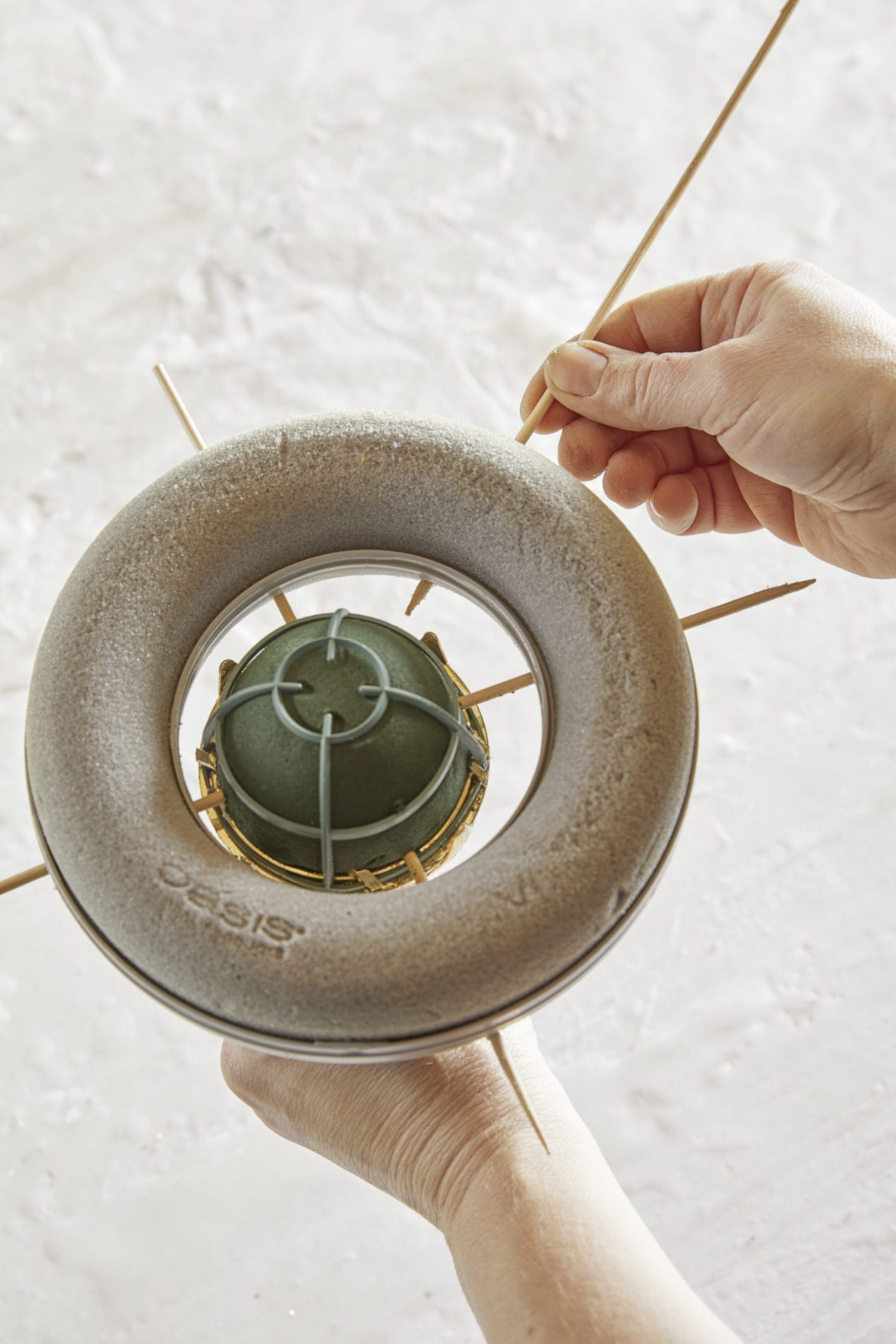 Step 2
Attach the Double Ring to the watered Bridal Bouquet Holder with plant support sticks.
Step 3
Insert the small-flowered Ozothamnus inflorescences on the side of the edge, cover the back with several layers of eucalyptus leaves, then insert the remaining florals.
Products used for this creation
OASIS® SEC SOLO Ring
OASIS® SEC Dry Floral Foam is color-stable, can be easily cut and decorated. It offers secure hold to dried and silk flowers as well as artificial materials.
OASIS® ELEGANT® Bridal Bouquet Holder
The plastic handle in a metallic look gives the Bridal Bouquet Holder a very elegant appearance and lies comfortably in the hand.