Because I'm thinking about you!
The Corona crisis means a reduction of social contacts for us. Some have to spend the next few days in quarantine and work in home offices. We spend most of our time at home, in our own four walls. The longing for kindness and social contact is growing. By sending floral greetings, we make it possible for our loved ones to show that we are thinking of them and that we are there for them.
Create warm floral greetings and present your offer to customers via social media. Orders may be placed by phone, whatsapp or messages on Facbook/Instagram. The ordered goods may then be delivered directly by mail (please consider contactless deliveries e.g. by choosing a storage location). Payment can then be made by bank transfer or Paypal.
Send flowers and spread joy.
The following flowers (botanical terms) and materials were used:
Cyclamen persicum
Eucalyptus nicholii
Gerbera jamesonii
Helleborus Cultivar
Nerine bowdenii
Serruria florida
Cord
Gift tag
Roundwood
Vine binding wire
Florist wire
Wire clips
Hot Glue
OASIS® EYCHENNE® ALL BLACK Heart
Alternative: OASIS® BLACK BIOLIT® Heart
Step 1
Place the Floral Foam Heart upside down on the water surface so that the foam can be completely soaked with water.
Step 2
Insert eucalyptus branches and additionally fix them with clips. Then insert the flowers and leave the center of the heart free.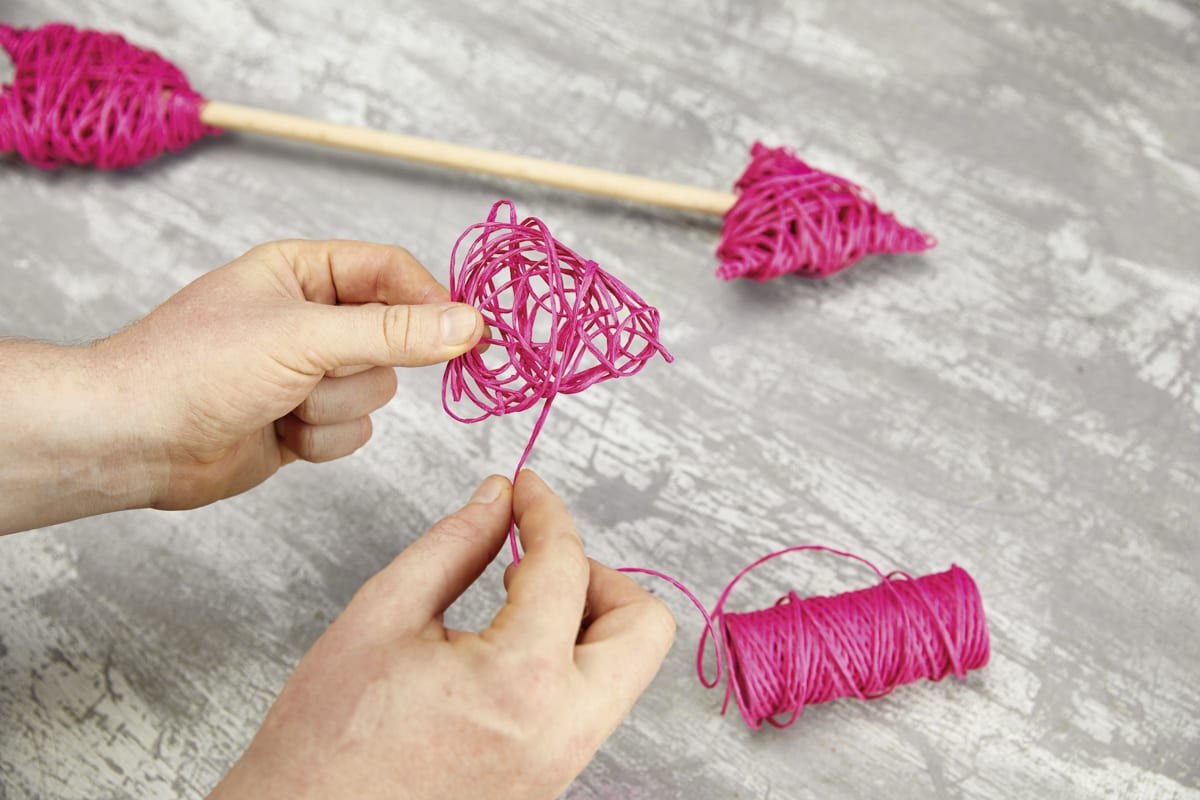 Step 3
Form an arrow head and arrow end from vine binding wire and glue them on roundwood. Attach the arrow to the heart with clips.
Products used for this creation
OASIS® BLACK BIOLIT® Heart
The foam does not have to be completely covered, the translucent black base adds depth and becomes a design element